Metabolic Research Institute Medical Staff

The Metabolic Research Institute Medical Staff includes certified clinical research coordinators and associates include nurses, registered dieticians and certified diabetic educators.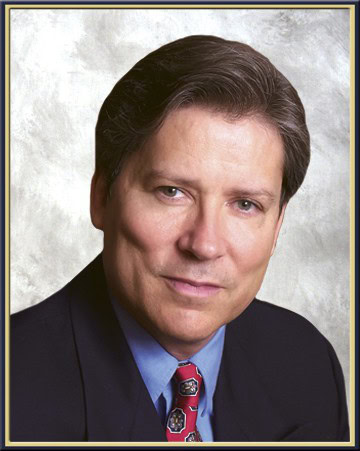 William Kaye, M.D., F.A.C.P.
Board Certifications: Internal Medicine; Nephrology; Endocrinology, Diabetes & Metabolism
Medical Education: Brown University
Fellowship Training: New York Hospital Cornell University Medical Center
Dr. Kaye received his medical degree from Brown University where he was elected to the Sigma Xi Scientific Honor Society. Following his internal medicine training at Brown and its affiliated hospitals, Dr. Kaye completed a fellowship at Cornell University Medical Center at New York Hospital and the Sloan Kettering Cancer Center. He subsequently joined the faculty of the Harvard University Medical School where he served as a consultant to the prestigious Joslin Diabetes Center and the New England Deaconess / Beth Israel Hospital in Boston.
In 1985 Dr. Kaye founded Palm Beach Diabetes and Endocrine Specialists, PA. "From the Joslin Clinic, I carried with me the belief that normalizing blood sugars can prevent many of the dreadful complications of Diabetes. Diabetic education is the first step in this process. It empowers our patients to help manage their own diabetes," Dr. Kaye related.
The past president of the Palm Beach County American Diabetes Association, Dr. Kaye also served as Chief of Endocrinology at both Good Samaritan and St. Mary's Hospitals. A current member of the Endocrine Society and a Fellow of the American College of Physicians, Dr. Kaye has been named to the list of Top Physicians of America, as chosen by his own peers.
Over the past several years Dr. Kaye has presented lectures on various endocrine diseases at local and national levels. His articles on diabetes, hypertension, kidney disease and cholesterol disorders have been widely published in the well respected New England Journal and the Archives of Internal Medicine. As a contributing author to the popular magazine, Diabetes Forecast, and the co-director of the Metabolic Research Institute, Inc., he continues to be actively involved in medical research issues.
In addition to diabetes, Dr. Kaye maintains a strong interest in osteoporosis, cholesterol metabolism and obesity, as well as disorders of the thyroid gland.
BARRY S. HOROWITZ, M.D., F.A.C.P.
Board Certifications: Internal Medicine; Endocrinology, Diabetes & Metabolism
Medical Education: Albert Einstein College of Medicine of Yeshiva University
Fellowship Training: Columbia Presbyterian Medical Center in New York
Dr. Horowitz graduated from Cornell University with distinction in all subjects and was elected Phi Beta Kappa. He subsequently received his medical degree from the Albert Einstein College of Medicine of Yeshiva University, where he was elected to the Alpha Omega Alpha medical honor society.
Dr. Horowitz completed both his internal medicine residency and fellowship in endocrinology and metabolism at Columbia Presbyterian Medical Center in New York. During his fellowship, Dr. Horowitz conducted research in several areas of endocrinology, including cholesterol metabolism, osteoporosis and diabetes. He has written several articles that have been published in medical journals and has co-authored a chapter on diabetes and cholesterol in a major medical textbook.  He continues to participate in research studies and is co-director of The Metabolic Research Institute in West Palm Beach.
Dr. Horowitz joined Palm Beach Diabetes and Endocrine Specialists in 1992. He believes that patients hold the key to their medical problems, "If I can put my patients in control through education, I have done them a great service. I also like to stress lifestyle changes such as diet and exercise and use only the most current therapy when medication becomes necessary."  Dr. Horowitz also believes that communication is essential in his relationships with patients. He adds, "I encourage and look forward to my patients' questions."
Dr. Horowitz is a member of the American Medical Association, the American College of Physicians, the American Diabetes Association, the American Heart Association and the National Osteoporosis Foundation.  He is also a founding member of the Florida Lipid Associates. The current past President of the Florida Affiliate of the American Heart Association, Dr. Horowitz continues to lecture both locally and nationally on a variety of endocrine related topics.
Adriana Donadio, Site Director/CFO
Adriana's expertise and knowledge of the Clinical Research process is just one of the things that make her so special to our organization. She has been with Metabolic Research Institute since 2006, and working in the Research Industry for over 20 years. She currently serves as our Chief Financial Officer and Human Resources Manager, but has also worked in various other aspects of the business. Adriana has served as an IRB Administrator and Member in the past and always puts the patient's best interests first in any task she undertakes.
Danielle Ramos, Clinical Operations Manager
Danielle Ramos comes to Metabolic Research Institute as our new Clinical Operations Manager.  Danielle is a certified Clinical Research Coordinator with over 19 years of clinical research experience.  Her long research experience spans multiple disciplines.  Danielle has completed multiple certifications beyond GCP, including NIH Protecting Human Research Participants, IATA, IV certification, RMA and others.  She is an excellent team leader.  Danielle ensures that investigational staff and study procedures are completed from start to finish according to FDA and ICH GCP guidelines while maintaining high quality assurance and subject safety.
Brittany Mooney, Clinical Research Coordinator
Brittany is a certified medical assistant who has over 7 years of experience working medical and clinical research as well as in a laboratory setting. Her vast clinical experience is in immunology, thyroid disease, weight loss and diabetes. In addition, she is a great recruiter! Another invaluable addition to our team.
Sean Sullivan, Clinical Research Coordinator
Sean joined MRI in June of 2015. He has a Bachelor's Degree in Health Science and 2 years Clinical Trial experience. His Clinical experience is vast, ranging from Osteoarthritis, Dermatology, Testosterone studies, Hemorrhoid studies, weight loss, migraine studies , Hypertension, and many more. His vast experience will be an asset to the team.
Jennifer Rivera, Clinical Research Coordinator
Please welcome the newest member of our clinical research team, Jennifer Rivera.  Jennifer is a registered Medical Assistant, who brings to MRI several years of clinical research experience as a Coordinator working a wide variety of clinical trials including Diabetes, Hepatitis, Cirrhosis and Eczema.  Her previous professional experience includes work as a laboratory technician.  Jennifer is current attending nursing school, and hopes to expand her knowledge in the research field through this education.
Susan Urgenson-Shimoni, MA/MS, CPT – Clinical Research Patient Recruiter
Susan is a dual Israeli-American citizen with almost 10 years of experience in research,  digital marketing, and wellness coaching.  She is currently finishing a second MS in Exercise Science and Health Promotion and her BSN in Nursing Science. Her hopes for the future are to become an RN and Certified Diabetes Educator to help MRI and its patients become their best selves. Susan's research interests include: Cellular respiration, metabolic syndrome, PR proteins, diabetes prevention and treatment
.
Shelly Dobson, US Military Veteran, Regulatory Specialist
Shelly has been with Metabolic Research Institute since 2007 and has over 15 years of experience in several aspects of conducting Phase I-IV of Clinical Trials, including Recruitment, Community Outreach Regulatory and Administrative Responsibilities. Shelly's knowledge is an integral part of our organization and she is a key resource for many of our team members.
Illiana Ladd, Data Manager
Iliana has been a member of the Metabolic Research Institute Team since early 2012. She has an extensive background in Administrative and Office Management and is our primary Data Manager. She is well versed in numerous electronic data formats including, but not limited to, Inform, Medidata, and Rave, and is the key employee for query resolution and submitting all data according to protocol guidelines. Iliana not only meets but surpasses sponsor timeline requirements and maintains efficient communication between our site and the sponsor/CRO.
Ileana Damiani, Lab Technician
Ileana recently joined Metabolic as a certified phlebotomist. She has a Degree in Sonography and over 10 years medical field experience. She is IATA certified and has worked in hospital, laboratory and medical office settings. We are pleased to have Ileana join the Metabolic team.
---
1515 North Flagler Drive  •  Suite 440  •  West Palm Beach, FL 33401
(561) 802-3060  •  info@mri-news.com
© Metabolic Research Institute, Inc. 2016-2017  All Rights Reserved.  Website Design & Manager:  VKA
---