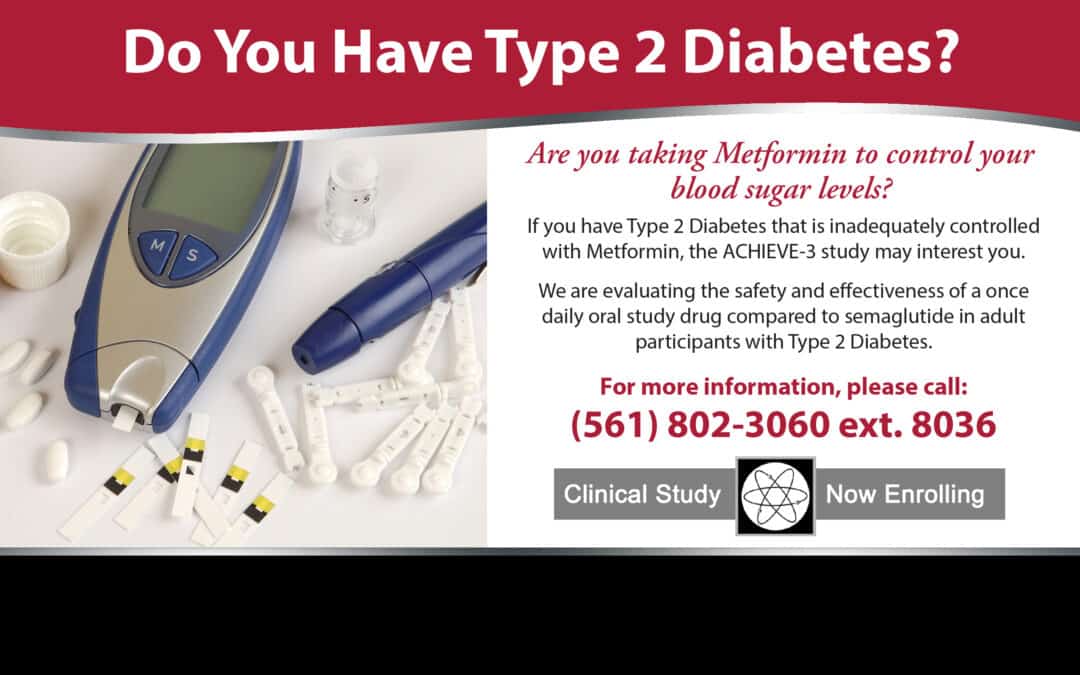 Clinical study enrolling now in West Palm Beach, FL
ACHIEVE – 3
ACHIEVE-3 is a clinical research study for people with Type 2 Diabetes who are being treated with metformin.
The study will test if an investigational medicine (the medicine being studied) can help with blood glucose (sugar) and weight management compared with an existing treatment for Type 2 diabetes.
For more information, or to see if you qualify to participate in this study, please call Metabolic Research Institute Inc. (561) 802-3060, ext. 8036 or visit:  https://www.metabolic-institute.com/dm2-on-metformin.